About Terme & Beauty Hotel le Querce
The Hotel Le Quercie offers guests the new spa and beauty farm "Nefertiti", which enjoy special care for the health and beauty aesthetics, finding the harmony of body and soul. The spa benefits from the wealth of a hot thermal spring, which is over 60 meters in depth and detail from which flow waters of marine origin (salsobromoiodiche) for the miraculous cure of various diseases and for applications in the field of beauty. The Center Nefertiti is possible to cure for example arthritis, neuralgia, consequences of fractures and traumatic lesions, rhinitis, pharyngitis, sinusitis, chronic bronchitis, gout, and obesity. The results obtained with the mud and thermal baths in the treatment of skin problems are surprising: cellulitis, allergic diathesis, metabolic dermatoses, cutaneous dystrophies.
Beauty treatments
Pulizia del viso completa, maschera di fango, linfodrenaggio viso, trattamento anti-age, trattamento nutriente, scrub viso, ayurvedico viso, trattamento "Delphis", trattamento antiacne, trattamento idratante, trattamento "Feeling Time".
Thermal treatments
Inalazioni o aerosol, bagno termale con ozono ed idromassaggio, fango e doccia termale, inalazioni medicate, massoterapia, kinesiterapia attiva/passiva, frigoterapia

Convenzionato con il S.S.N.

From March 24 to
November 3, 2013
Beauty packages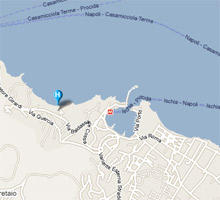 services

Beauty Center

Dietician

Sauna and/or Turkish bath

Fanghi

massotherapy

Inhalations

gynecological care

electrotherapy

Gym

National Health Service Spa

Open at Easter

Amex Visa Mastercard Diners

Parking

Transfer on request
position

In Hill

Vicino al Mare

Reservations welcome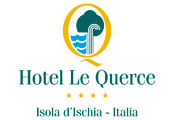 Ischia - 80077
Via B. Cossa, 55
+39 081982378
fax +39 081993261