About Centro Benessere Continental Terme
rinvenuta nella zona a 39 metri di profondità, presentano la caratteristica di essere nello stesso tempo ipertemali (naturalmente calde, a temperature variabili da 55 a 72°C) e salso-bromo-iodiche. Esse sono inoltre ricche di quei microelementi ai quali la moderna scienza idrologica attribuisce grande importanza nell'azione terapeutica. Due to its volcanic origin, the island of Ischia is rich in mineral springs which have made since the seventh century BC a renowned spa treatments. A basin of water-mineral of interest is located in "FUNDO BOSSO" where is the center of the Hotel Continental Terme Spa. The waters that come from the "TIFEO" source, found in the area to 39 feet deep, have the characteristic of being at the same time ipertemali (naturally hot, at temperatures ranging from 55 to 72 ° C) and salt, bromine and iodine. They are also rich in these trace elements to which the modern science of hydrology attaches great importance to therapeutic action.
In fact, are used in:
TRAUMA AND ORTHOPAEDIC RHEUMATOLOGY in arthritis, neuralgia, myalgia, sequel of fractures and traumatic injuries.
Otolaryngology in rhinitis, pharyngitis, sinusitis, laryngitis and chronic tracheo-bronchitis.
GENERAL MEDICINE diseases in some parts as gout, obesity, cellulitis, allergic diathesis, dismetaboloche dermatoses, cutaneous dystrophies.
To return in great shape and to care for their beauty, in the Health Club complement the effectiveness of curative thermal waters with the most modern techniques of massage, physiotherapy and medical aesthetics. The treatment schedule is set and custom Multidisciplinary medical team.
Beauty treatments
The thermal water, a precious natural resource of our island, is also well known and widely used in beauty treatments. The personnel of our Spa and Wellness will take care of your body during your stay at the Hotel Continental Terme, helping you to choose the best treatments for your needs.
Choose from a range of massages ranging from Ayurveda to the hot stone treatments and between stress and the most special kind of refreshing chocolate.
One of the most advanced treatments in our beauty center is Myolifting. Very refreshing, revitalizing and anti-stress, is based on microstimulation that bring a feeling of well-being thanks to the release of endorphins. It is used for the treatment of wrinkles and gives instant results and long lasting.
Thermal treatments
The thermal waters and mud treatments reminiscent of old that are still very good to combat many different physical ailments. Our staff and our doctors will guide you in choosing the most suitable treatments to cure or prevent various diseases and will take care of your well-being throughout the treatment period. Our spa has an agreement with the National Health System and to contact our reservation center for information on how to successfully compile the binding.
Fisioterapia
Low back pain, neck pain, periarthritis, sports injuries treated by specialized therapists under strict medical supervision.
Fitness
An extensive gym for body building, free exercises and tools, carefully studied health courses, swimming pools, a sauna available for guests to tone your body and restore physical to the correct line.

From March 29
to
April 2
/
from 19 April to
20 October 2013
beauty packages
services

Beauty Center

Sauna and/or Turkish bath<

Inhalations

Gym

Stabilimento termale convenzionato

Open at Easter

Amex Visa Mastercard Diners

Transfer on request
position

Historic center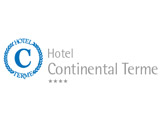 Ischia - 80077
Via M. Mazzella, 74
+39 0813336111
fax +39 0813336276