About Corbaro Park
In this garden, preserved in its natural state as possible, on the island of Ischia is unique in its kind, where you can spend an entire day.
The Corbaro Park derives its name from the homonym crater, still visible today, that for 400 years, represents the site of one of the oldest farms. Currently spread over 18000 sq m of unpolluted nature. Everything is aimed at spending unforgettable moments, away from noise and problems, immersed in a context of ancient natural heritage. Shady environments, where paths are exposed peasant history tools and volcanic artifacts, branch through the botanical garden with about 500 different kinds of rare plants and some endangered, even exotic origin, as well as a considerable number of continental councils directly from Germany, fruit trees and flowers of rare beauty described in three languages; Sun beds and pool invite to sunbathing and enjoying a NAP after lunch. An area is reserved only to herbs, citrus. Mount Toppo (292 m), reached in a few minutes walk through a suggestive path between India, Indian figs and Oaks, rewards the effort with a unique panorama of 360 degrees, while in the back along the path of contemplation and soul and mind.
The restaurant, famous for international hospitality, on the panoramic terrace, spoils you with its local specialities, predominantly organic garden.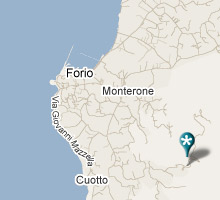 services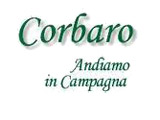 Forio - 80075
Via Bocca
+39 3270829773
This e-mail address is being protected from spambots. You need JavaScript enabled to view it