About Elisir by Sorriso Terme
The Elixir brand new department, the flagship of the Sorriso Thermae Resort and Spa, offers guests a vaste range of therapeutic and beauty treatments, massages and spa (sensory showers, Finnish sauna, frigidarium, Turkish bath, jet shower, emotional shower aromatherapy, wellness spa with Jacuzzi, relaxation area), all often combined with strictly natural waters and muds.
For guests free use of sauna and gym.
The valuable thermal waters of Ischia extracts, rich in active ingredients are contained in products used for treatments and allow to extend care even after your stay.
For special conditions you can seek our doctor.
Beauty treatments
Massage (chocolate, stress, connective tissue, lymphatic drainage, therapeutic), oriental massage (chinese stress, aromatic, Ayurvedic Shirodhara with, bioenergy, walk shiatsu, reflexology, shiatsu, Thai, Hot Stone Zen), physiotherapy, special treatments ANTARA, body and facial treatments, Man SPA, epilation, last touch, path SPA-Wellness Spa.
Thermal treatments
Mud therapy, radioactive bath with ozone, inhaled aerosols.

From February 4 2013 to
9 January 2014
Beauty packages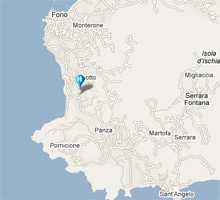 services

Beauty Center

dietician

Sauna and/or Turkish bath

Mud

massotherapy

Inhalations

gynecological care

homeopathy

Gym

Open at Christmas

Open at Easter

Parking

Transfer on request
position

In Hill

Reservations welcome
Forio - 80075
Baia di Citara
+39 081907227 - 081908163
fax +39 081907290