About Hotel Lord Byron
The Lord Byron hotel is like a peaceful huge villa immersed in a relaxing oasis. Inside everything is particularly cared, this and the familiar management and our staff's availability make the environment refined and comfortable, which assure a holiday of welfare, calm and thermal baths...
The structure for who wants to spend a relaxing and quiet holiday with all comfort. A mix of perfect stay managed by Carmine and Angela, who thanks to the precious collaboration with the rest family's members, today, is able to satisfy every need.
The atmosphere, typically Mediterranean with some small English influence permits to enjoy completely your holiday in Ischia.

Rooms
Rooms, furnished with taste and sobriety, are equipped with private services, shower, telephone, TV-Sat, heating (partially centralized). There are different types: standard, with balcony, with parterre terrace or "superior" ones.
All the rooms with balcony, parterre terrace or superior one have air conditioning. In order to keep your valuables , our rooms haven't got any safe, but you can ask our reception by paying a fee.
Cooking
The cuisine of the Lord Byron hotel is strongly inspired by the flavours of our land: the island of Ischia. Natural flavours of strong colours and unforgettable taste that can surely underline the feelings of your stay here with us.
You can have a choice of national manu and a long list of "Specialità Ischitane". The choice of very good ingredients is a mark of warranty, but above all of tasty meals carefully prepared by following original recipes but the chef is free to dare... Have a good meal!
Pools
The Lord Byron hotel offers a solarium terrace and two swimming pools, a room temperatured open one dominated by the ancient and characteristic tower "Nocera" (1300 c.a), and a 38°C temperatured closed one with geothermical waters from the ancient springs which are 35 meters deep underground.
Both at guests disposal late in the evening.
Our guests can use both until evening. Besides, the hotel also offers a Jacuzzi tub, which completes the wellness centre furniture inside the hotel. It is open until evening.
Beauty Center
The Lord Byron couldn't be out of a Wellness Centre where you can have aesthetic and anticellulitis treatment and several kinds of massages.
The centre is equipped with a Turkish bath, emotional shower, a wellness small bed for vapour baths, a tub with geothermical water where you can have treatments of hydrotherapy, phytotherapy, aromatherapy, chromotherapy, ozonetherapy and many more beauty and care treatments.
You can use the thermal convention with the SSN at the "Tifeo" thermal centre at the Hotel Zi Carmela, same management and at only 200 meters.

From
March 15 to December 31, 2015

offers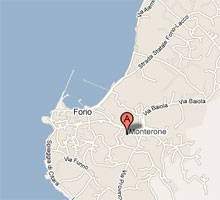 services

Parking

Piano Bar

Restaurant

TV in room

Bar

Thermal Baths

Indoor pool

Air conditioning in room

Outdoor pool

Central heating

Solarium

Beauty Center

Opena at Easter

Internet/eMail

Telephone

Agreed thermal establishment

Private park garden

Credit cards

Transfer on request

Hairdryer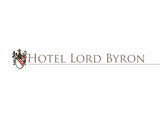 Forio - 80074
Via G. Castellaccio, 21
+39 081997518
fax +39 081 997641