About Seaside park Il Giardino Eden
A luxuriant Mediterranean flora, consists of palms and different specimens, it hosts the four pools of "Giardino Eden".
The wide dimensions make two of them suitable to swim while the other two to relax with a hydromassage, the different temperature make pleasant the rotation.
You can sunbathe in the wide areas all around, but if you prefer the sea, just a short walk a warf allows you to arrive to the S. Anna rocks to diving and sunbathe.
If not, you can drink a coffee, lie on the sun bed or read a good book in the shadow. But if you like a trip by boat or a visit our park, the private docking makes the Giardino Eden easy to reach.

Open from April to October 2016 - from 09:00 to 18:00
All day: 09:00-18:00
Half day: from 13:00
Dal 30.04 al 03.06 e dal 12.09 al 01.10
All day: € 15,00
Half day: € 10,00
Dal 04.06 al 11.09
All day: € 22,00
Half day: € 19,00
Subscription cards
Low season: 10 ingressi € 100,00 - 20 ingressi € 200,00
High season: 10 ingressi € 200,00 - 20 ingressi € 380,00
Pacchetti benessere
services

restaurant

Private beach

Bar

Thermal bath

Pets allowed

Outdoor pool

Private park/garden

Amex Visa Mastercard Diners

Transfer on request
posizione

Vicino al Mare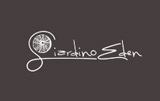 Ischia - 80077
Via Nuova Cartaromana, 68
+39 081985015
fax +39 081985015
This e-mail address is being protected from spambots. You need JavaScript enabled to view it