About Hotel La Mandorla
The hotel La Mandorla is situated close to the wonderful and renowned beach of Maronti. Its central position in the homonym bay, guaranteeing a complete tranquillity, permits to reach in short time every side of the island with services and entertainments. The spring of Olmitiello, with the Antiche Terme Romane of Cavascura and with the ancient and picturesque Scala Saracena which permits to reach the Fonte of Nitrodi, grants all desires of beauty thanks to the proximity to the hotel. All our guests can enjoy Giardino, Solarium and Piscina Termale all included.
Rooms
The 36 rooms, all with shower or bath, telephone, ventilation system, terrace or balcony. The most part of their overlook to the South with sea-view and bright all day.
Cooking
The cooking is the jewel in the crown of the hotel. The breakfast at the terrace immersed in the local Mediterranean greenery. Special are the typical Italian dishes not excluding the actual genuine dishes.
Beach
The private beach of the Hotel, part of the deal, is reachable on foot in short time among oleanders and Bougainville. At guests disposal beach umbrellas and sun beds, joining sunbathing and sleep.

From April 1° to October 31
offers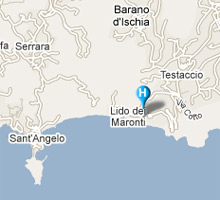 services

Parking

Private beach

TV in room

Bar

Thermal baths

Dogs allowed

Air conditioning in room

Outdoor pool

Central heating

Solarium

Sauna and/or Turkiosh bath

Internet/eMail

Telephone

Private park garden

Safe

Credit cards

Transfer on request

Hairdryer in room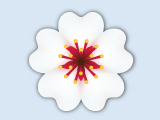 Barano - 80070
Via Maronti, 39
+39 081990046
fax +39 081906211