About Hotel Paradiso Terme Resort & SPA
Hotel Paradiso Terme is one of the most enjoyable and scenic Resort and SPA hotel on the island of Ischia. The Resort is located on a hill in a magnificent Mediterranean garden overlooking the sea and the most enchanting sunsets. The Resort has 3 beautiful outdoor pools with thermal water ; the SPA offers another thermal water pool and a lot of different treatments to pamper body and soul. In the evenings the Resort restaurant offers a wide variety of dishes based on the traditional Italian cuisine and the specialities of Ischia.
A suitable and free transfer service by shuttle bus to offer to guests the link to the beach of Citara and Parco Termale Giardini Poseidon.
Rooms
All rooms are spacious and comfortable, provided with every comfort. A quiet and perfect space to find an ideal peacefulness, set apart from chaos and traffic.
Pools and park
85 different types of plants and mediterranean trees, flowers in every season, colours of nature as background and the hot waters of Ischia to charm you; 4 thermal pools at different temperature.
Spas
The beauty of the body has always been a mirror of health and wellness. For years we have been engaged trying to extend and improve our Spa services and our offers, including new and up to date treatments. Our efficient and well equipped Spa, exclusively for our guests, will capture and wrap your body and mind: music, colours and relax will surround you completely and will let you be part of the eternal miracle of the warm thermal waters of the island of Ischia.

From
March 28 to October 31, 2015

offers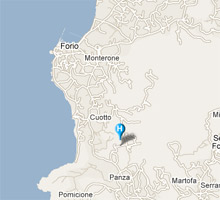 services

Parking

Restaurant

TV in room

Bar

Thermal baths

Indoor pool

Air conditioning in room

Outdoor pool

Tennis

Central heating

Solarium

Area Fitness

Mini-bar in room

Sauna and/or Turkish bath

Baby Sitting

Beauty Center

Open at Easter

Internet/eMail

Telephone

Private park garden

Congress

Shuttle bus service

Safety deposit box

Credit cards

Transfer on request

Hairdryer in room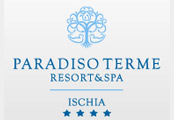 Forio - 80075
Via S. Giuseppe, 10
+39 081907014
fax +39 081907913