About Terme Hotel San Giorgio
The use of mineral waters in the spa is the oldest medicine known has never decline and is a current and valid therapeutic method, supported by the results of investigations and clinical research. The groundwater of Ischia Island, modified and enriched by the wonderful laboratory represented by the bowels of the earth, have recognized quality and declared by the Ministry of Health. The cycle of formation and their origin is a truly fascinating phenomenon.
The thermo-mineral water, raw material treatment, are a product of nature that comes to us with original purity and inimitable characteristics. Thermal treatments such as hydrotherapy, mud therapy, and massage therapy are indicated for arthritis and osteoarthritis, the functional recovery of injured joints, the consequences of fixed muscle or joint pain, muscle and tendon tears. Instead inhalation treatments are recommended for rhinitis, laryngitis, tracheitis, bronchitis and sinusitis. The waters also have beneficial effects for the resolution of problems and are suitable for skin care cosmetics.
Beauty treatments
Total Aromatherapy massage, mud mask, customized facial, body scrub.
Thermal treatments
Mud therapy, hydrotherapy, spa massages, inhalations.

From March 23
to
October 27, 2013
Pacchetti benessere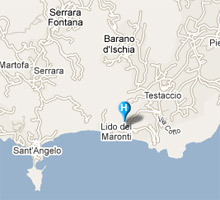 services

Beauty Center

Dietician

Sauna and/or Turkish bath

Mud

massotherapy

Inhalations

gynecological care

Open at Easter

Parking

Transfer on request
position

Near to the sea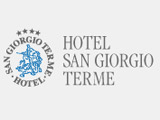 Barano - 80070
Spiaggia dei Maronti
+39 081990098
fax +39 081906515