About Terme Zi Carmela
At the spa, massage forward warmth and empathy that only a human being can give. No equipment, except those needed for rehabilitation and treatment of arthritis and rheumatism, as the equipment or the ultrasound for magnetotherapy. Because hands are a valuable source of well-being, which can not be replaced by a machine.
Here, the well-being is primarily a ritual, which begins by putting at ease those who visit the center. Care, or the path to wellness starts from the moment you cross the threshold of the spa and you rely on the professionalism and care staff. And then, every individual is unique: for this, the paths are very unique.
The spa area of 'Hotel Zi Carmela is a holistic center. The holistic approach involves the mind and heart, does resurface the inner emotions and, by correcting the energy imbalance that generates discomfort. Only in this way you can make the best beauty treatments.
All treatments were performed with natural products based on thermal water and plant extracts typical of the island of Ischia.
Beauty treatments
Facial cleansing, mask, hair removal, manicures, pedicures, auricular, solar shower, hand and foot paraffin treatment.
Thermal treatments
Circulatory massage, stress massage, massage ayurvetico, lymphatic drainage, reflexology, shiatsu therapy, magneto Cryotherapy, laser, TENS, physical therapy, Lomi Lomi, choco.

National Health Service Spa
Bagno termale, idromassaggio, fangoterapia, inalazioni ed aerosol.

From February 11 to
December 16
-
from 28 December to
6 January 2014
Spa packages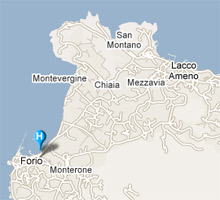 services

Beauty Center

Dietician

Sauna and/or Turkish bath

Fanghi

massotherapy

Inhalations

electrotherapy

Gym

National Health Service Spa

Open at Christmas

Open at Easter

Amex Visa Mastercard Diners

Transfer on request
position

Historic center

Near to the sea

Consigliata la Prenotazione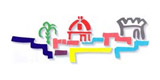 Forio - 80075
Via Mons. Filippo Schioppa, 27
+39 081998423 - 081997243
fax +39 0819087130