Ristorante la Rondinella by Anna

0.0

(

0

)
About Bar Tavola Calda La Rondinella
Set on the most beautiful and suggestive bays of the island of Ischia, la Rondinella offers to own guests, smells and typical tastes of the local cuisine, with sweet sunsets as background. At Anna, you'll find always fresh products, but especially a family and welcoming atmosphere. Open all year round both at lunch and dinner late at night!
Our dishes
At Anna you'll find quality and professionalism, ideal to taste very good dishes, seafood but also coffee by seaside or a simple ice-cream.
Price menu
Set menu - à la carte: 15€ / 45€
Location
In the central part of the bay of San Francesco, easy to reach by car, at 50 m a parking with fee, to who wants to move on foot, the bus stop is at 800 m, 9 minutes on foot, but in summer a shuttle link to the town centre of Forio.
Special evenings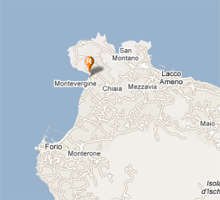 Opening hours and days
Open from 01/04 to 31/10

Lunch
11.00
16.00
always
open
Dinner
18.00
24.00
closed from  01/11 al 31/03

Lunch
closed
Dinner
cuisine
typical
meat
fish
coeliac
pizza
 
 
services

Public beach

Bar

Pets allowed

Invalid services

Open at Easter

Amex Visa Mastercard Diners

Reachable by car
location

Near to the sea

Reservations welcome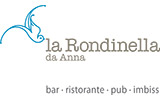 Forio - 80075
Site in San Francesco beach
Via Tommaso Cigliano, 106
+39 081987788
User reviews