About La Spiaggettina
The spiaggettina is open from April 30 to September 30.
Liking and courtesy are a guarantee to make your holiday funny with the music by Claudio and the nice Tina. Tina and Claudio are waiting for you beneath the sun of Ischia wityh sunbeds and beach umbrellas.
At visitors disposal many services and typical local cuisine.
Situated in centre of the beach of Chiaia, Spiaggettina stretches on a long area close to Fortino that creates a windy seashore offering to tourists a pleasant relax. The establishment is at 300 m from the centre where there are hotel structires and entertainment events in summer. The beach is welcoming, quiet and suitable for an unforgettable holiday.
The sea around the beach is warm with shallow floors suitable for families and children. Its blue color exalts the several types of shallows.
And more...Canoe and air beds for rent, for whoever prefers to have bath offshore and who prefers to row far away the beach and visit adjoining seashores...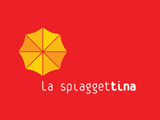 Forio - 80075
Via Spinesante loc. Fortino
+39 081998795
This e-mail address is being protected from spambots. You need JavaScript enabled to view it