About Lega Italiana Protezione Uccelli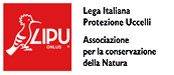 LIPU "pearls of nature."
Imagine a place where nature is protected, and indeed more so, where is the master of giving life to the processes of life and evolve with the least interference of man. And imagine this place full of plants and wildflowers that grow freely, yet crystal clear waters where you can observe small animals become increasingly rare, as the gray freshwater crayfish or darting grayling, and then the birds, hundreds of birds come and go, they build their nests, raise their young with the only concern to feed them and protect them from natural predators, which are also present in absolute freedom.
At one place so that you could not give a single name: "oasis". A name that certainly did not invent and which we may recall a little too much of the siege that nature in these places often have to suffer at the hands of the activities taking place in the surrounding area. But also an appropriate name that immediately gives the idea of what visitors can expect to find. And when in 1979 a group of fans (actually we called it in another way), she set out to create the first oasis of LIPU in a beautiful wetland area of Cuneo, in Crava Morozzo, never imagined that would have triggered an incredible mechanism able to create a real string of "pearls of nature," which now amount to over 50, there are many oases and centers run by our Association. A "necklace" or rather a "network" of protected areas that represents one of the most tangible results of Lipu, call now to manage directly, often by governments, thousands of acres of Italian nature.
And today, after the pioneering phase in which it is intervened especially on the basis of the opportunities that came from time to time, LIPU has started to move on the basis of targeted strategies. For this reason we try to activate new oases in strategic areas for the presence of habitats or birds (eg, in the now famous IBA) or sites that can become good examples of protection and management of "export" in similar locations. In short, the opportunities are becoming more and more priorities, the offer to use the LIPU is able to offer its audience of fans has grown, but has also extended its commitment to give more of a qualitative response of good management of these places, for which the funds are still rather scarce in many situations.
Info
► Indirizzo: Via delle Terme, 96/c - Ischia
► Coordinatore Regionale: Matteo Palmisani
Tel: +39 0823.423163
cell. 3334546115
e-mail: This e-mail address is being protected from spambots. You need JavaScript enabled to view it
► Napoli: Fabio Procaccini
cell: 330367304
► Ischia: Carmela Paolella
cell: 3683986728
web: www.lipu.it
e-mail: This e-mail address is being protected from spambots. You need JavaScript enabled to view it