Descrizione Giardini Ravino
A tropical-mediterranean botanical garden in the gulf of Naples.
The Ravino Gardens are the result of 50 years of great passion and loving work of Captain Giuseppe d'Ambra: one of the richest collection in Europe of cacti and succulents cultivated outdoors. The collection, constantly enriched, includes palms, olive, lemon and orange trees, and rare and precious botanical specimens, with the extraordinary presents of the Wollemi Pine, a giurassic plant.
Ravino Garden is also the location of workshops, conferences and fairs, expositions and exibitions, and the headquarter of many social associations that organise events, as the international medical and humanitarian aid organization MSF "Doctors without frontiers", the no-profit, eco-gastronomic member-supported organization "Slowfood", and so on.....
On 2010, Giardini Ravino has been awarded from the OPE "European Parliamentary Observatory" the most ecofriendly property of South Italy.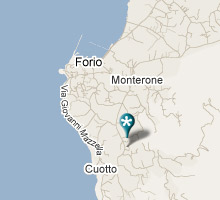 Orari e giorni di Apertura
Apertura Estiva (lun-mer-ven-sab-dom)


Mattina
09.00
13.00
mar e giov
solo su prenotazione
Sera
13.00
19.00
servizi

Raggiungibile in auto
posizione

In Collina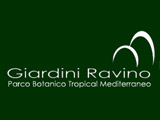 Forio - 80075
S.S.270
+39 081997783
This e-mail address is being protected from spambots. You need JavaScript enabled to view it