Bar Ristorante la Rondinella

0.0

(

0

)
About Bar Ristorante la Rondinella
A small terrace, immersed in a luxuriant lemon groves just a short-walk from the charming Sant'Angelo and the suggestive bay of Sorgeto. With all the best drinks to make the difference, our bar is always at your disposal.
Menu price
Set Menu - à la carte: 16€ / 35€
Location
Just a short-walk from Panza, in Forio, easy to reach by car, or bus, the bus stop is at 50m along the main street to Sant'Angelo. There are not parkings but it's possible to park along the street.
Special evenings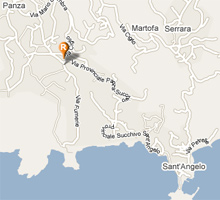 Opening hours and days
open from 27/03 to 15/11

LUNCH
12.00

15.00
always
open
DINNER
19.30
24.00
closed from 16/11 to 26/03

LUNCH


closed

DINNER
cuisine
typical
meat
fish
coeliac
pizza
 


 
servizi

Bar

Pets allowed

Amir conditioning

Invalid service

Open at Easter

Private park/garden

Reachable by car
location

In Hill

Reservations welcome

Forio - 80075
Via Fumerie, 1
+39 081907136
fax +39 081907136
This e-mail address is being protected from spambots. You need JavaScript enabled to view it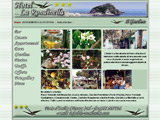 User reviews