Ristorante Pizzeria da Luca

0.0

(

0

)
About Ristorante Pizzeria da Luca
If you want to eat pizza endless, paying always the same price, then, you must absolutely go to 'Ristornate Pizzeria Luca, a cult of pizza place on the island of Ischia.
Two wide halls, one is dedicated completely to youth, the TUTTA PIZZA SHOW, with nice music and all pizza you want paying only 10€, except bear and alcoholics.
Our special dishes
The pizza bosses the show, you can taste it and enjoy with friends thanks to the TUTTO PIZZA form, you can eat until you're replete paying always the same price. Pizza also for celiac, but required reservations at least 6 hours before!
Prices
Set menu - à la Carte: 8€ / 25€
Ristorante Pizzeria da Luca Location
In the town centre of Panza, to the South of Forio, the restaurant is easy to reach by car, by bus and on foot, during the summer the area becomes a promenade, but the free parking is 150m from the structure.
Special evenings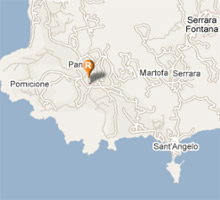 Opening hours
Summer from 01/04 to 31/10

LUNCH
10.00

16.00
always
open
DINNER
18.00
02.00
Winter 01/11 - 30/04

LUNCH
11.00

16.00
always
open
DINNER
18.00
01.00
cuisine
typical
meat
fish
coeliac
pizza


services
Pets allowed

Air conditioning

Air conditioning

Open at Christmas

Aperto tutto l'anno

Aperto a Pasqua

Amex Visa Mastercard Diners

Transfer on request

Reachable by car
position

Town centre

Reservations welcome

Forio - 80075
Panza Centro
+39 081907846
fax +39 081907846
User reviews